Subscribe to Classic Motorcycle Mechanics
Subscription Packages
Please ensure you select your delivery region and start issue before adding a subscription to your basket
○ WHAT IS CLASSIC MOTORCYCLE MECHANICS?
This is the magazine dedicated to the buying, riding and rebuilding of the later classics and Japanese machines.
○ WHY YOU SHOULD SUBSCRIBE...
A subscription means you can enjoy all of this, plus plenty of other benefits such as making a major saving on the cover price and FREE postage. It''s quick and easy to sign up and, whether you do it online or over the phone, our team is ready and waiting to get your new deal under way or extend your current package.
○ PRINT OR DIGITAL...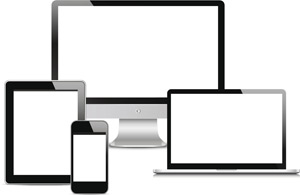 Whether you prefer a good old-fashioned printed copy, or if you want your latest magazine sent straight to your computer, tablet or phone, you can order your subscription directly from us. Once complete, we''ll either begin your regular delivery in the post OR you''ll receive instructions on how to access your digital issue anytime, anywhere on your favourite device.
○ THE EDITOR''S MESSAGE...
Welcome to Classic Motorcycle Mechanics, the only magazine that buys its own bikes, rebuilds them and then gets them out on the road. It's a first-hand guide to the world of classics from a technical point of view - as well as that of experienced riders. Every issue is packed with pages of rebuild guides, 'Street Specials', news and events. Ground-breaking 1970s, 80s and 90s machines from the likes of Honda, Yamaha, Suzuki and Kawasaki are road tested, reviewed and discussed in detail. Plus, we feature readers' rides ranging from fully faired racing machines to single-cylinder road bikes. And the potential pitfalls of purchasing modern classics are outlined in handy buyers' guides and essential workshop procedures are explained in full.

Bertie Simmonds
○ DIGITAL PREVIEW
And here''s a taste of what you can expect...
---